The Museum of Interesting Things
Announces:

Join The Museum of Interesting Things &
The Greater Astoria Historical Society in celebrating at a Pre-Hallowen party!
Sun Oct 20th, 2019 4pm!
This is a special benefit to help support our friends GAHS continue their amazing work preserving our history and find a new location too!

You are invited to celebrate Queens and NYC through the Society's collection and the Museum of Interesting Things collection of interesting things and vintage 16mm films. There will be presentations from actual board members of the Society on NY, so if you love our town and want to support it come visit, see, hear and learn and enjoy!
Featuring a special presentations from the Society President & Board Members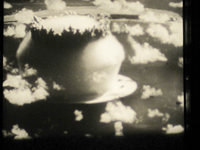 On Disasters, and other Spooky subjects like
famous Tombstones and Haunted waters.

Afterwards your ticket includes admission to the NY Secret Speakeasy at 6pm where we'll show original vintage 16mm films of NY and more! Also get to see and learn about vintage antiques from NY as well as our Summer of Love & Suffragette theme!

Sunday October 20th, 2019 at 4pm-6pm

$20 Admission includes
Admission to Secret Speakeasy afterwards from 6pm-10pm
Greater Astoria Historical Society, founded in 1985 is the place to learn and celebrate Long Island City and its neighborhoods & Queens & NY. Through education programs, exhibitions, the research library, our historic sites, and special events, GAHS offers New Yorkers and visitors to Queens a chance to connect with the heritage of Queens.

The Greater Astoria Historical Society has more than 50,000 newspapers, maps, documents and artifacts, as well as 150,000 photographs are housed and preserved in our collection.

On top of that, everyone gets FREE ADMISSION to the Museum of Interesting Things for anyone who wants to stick around afterwards.
We'll keep the party running well into 10pm!

We're certainly looking forward to seeing everyone at this very special party and celebration!
In the spirit of a true Speakeasy
Anything can change so...Please check this website before leaving.
http://www.secretspeakeasy.com/
The Museum of Interesting Things
Secret Speakeasy at
The Lofts at Prince Street 177 Prince Str.
Between Thompson & Sullivan street
in Soho NYC 212 274 8757
$20 to help the Society & the Museum
Space is limited so you should get advance tickets
Advance Tickets:
https://www.eventbrite.com/e/disasters-and-spooky-things-tickets-74027838257